CONVOW® is a division of BGSB Concrete Solutions Pvt Ltd, a well-known name in the concrete industry, being distributers of Ideal Works S.r.l. Italy. BGSB Group is a well-established company that churns out decorative & industrial concrete floors / walls. The idea is to provide more precise and high quality finish for high-end concrete themed interiors.
CONVOW® introduces Terrazzo Flooring, Microtopping and Polished Concrete in a unique and different style altogether. Understanding the changing patterns, trends and demands in interiors and exteriors, CONVOW® introduces a creative line of materials in residential and commercial space which offer both quality and aesthetic appeal.Being able to understand the client's needs, providing them the experience they seek has been integral to our growth story. Out to mark standards of comfort, sophistication and durability, we introduce to you our contemporary range of products and services.
The Visionary 2009
Parmeet Bhalla
Where our journey began ~ Our first office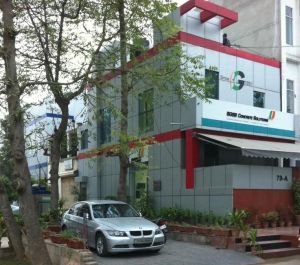 A glorious moment when we successfully completed our first industrial project in Hyderabad.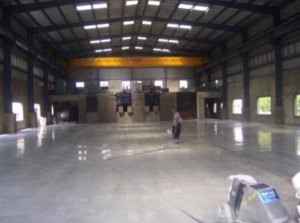 Sunbeam Industries ( Biscuit Factory)
Our fan moment with Former Ms. Universe & Bollywood actress, Lara Dutta, when we did the decorative concrete flooring for her Mumbai residence .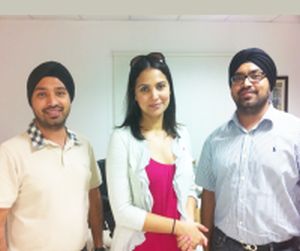 BGSB stands tall through its first premium VNA flooring for Bangalore based tall warehouse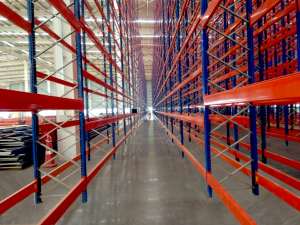 Other milestone project- For Ford India, Sanand Plant awarded through L&T Construction Ltd.
Concrete goes Designer with the launch of Convow®, A BGSB promoted decorative concrete division, representing Ideal Works (Italy), as sole distributor for India and east Africa
BGSB goes Global with BGSB Africa – with the launch BGSB Concrete Africa ltd., having its HO based in Nairobi, Kenya
From warehouses to roads – BGSB steps formally into high performance PQC Roads, Pervious pavements. In addition to the strong hold position in flooring of warehouse & factory.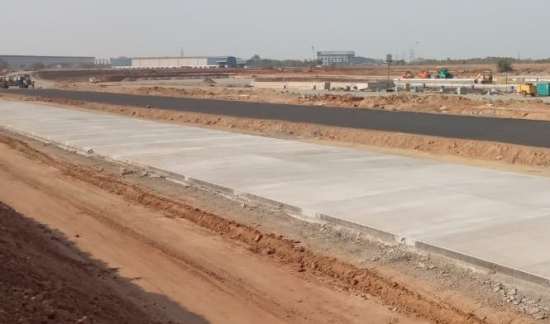 A proud moment as Mr Parmeet Bhalla gets awarded as the Indian iconic businessmen, sponsored by DAMAC, UAE.
BGSB Awarded with best Flooring Technology of the year 2018 at The Global Logistics Award Show 2018, Mumbai.
The Unstoppable Man – Yet again BGSB gets awarded with best flooring technology of the year 2019 at Global Logistics Award 2019, Hyderabad.
The place where the magic happens- Our plush office, based in Gurugram, Haryana.(India)
Ecstatic moment for the BGSB Team as Mr. Parmeet Bhalla, Founder & CEO, BGSB Concrete Solutions (P) Ltd & BGSB Africa bags the Indian Achiever's Award 2020 for his dynamic & visionary 'Business Leadership'.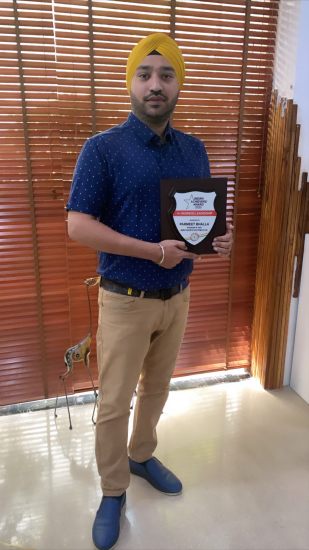 BGSB new office in Uganda , Africa
Expanding our global footprint: In another landmark achievement, BGSB spread their wings further and opened office in Uganda with a team of 20 and bagged their first project with the prestigious Riham Group also known as Riham Cola.
RCR Industrial Flooring and BGSB Africa team up to create a Joint Venture named RCR-BGSB
RCR Industrial Flooring and BGSB Africa team up to create a Joint Venture named RCR-BGSB Africa specialised in industrial flooring to tackle increased business opportunities in Kenya and neighbouring countries Rwanda, Uganda, Tanzania, Zambia, Malawi and Sudan.