The Ultimate Flooring Material
The ultimate hard wearing flooring material, polished concrete is the ideal option that can be used anywhere from retail to commercial, warehouse to an office, and even residential usage.
Polished concrete is extremely customisable in its appearance. Using colors, patterns & aggregates they add style and sophistication to every space.
With a thickness of 50-80mm and a wide range of color possibilities, the versatility of polished concrete along with its high performance and sustainability make it the ideal flooring material.
Exuding a high gloss finish, polished concrete offers a competitive edge to other materials due to its durability and aesthetic appeal. It's cost effectiveness and low maintenance makes it an enviable flooring option.
Polished concrete is the ideal choice for places that undergo heavy traffic such as airports, roads, malls, warehouses etc. Thus, durability of the material plays an integral role here.
Another plus is it's low maintenance, the surface is easy to clean and doesn't succumb to heavy loads, spills & wear and tear.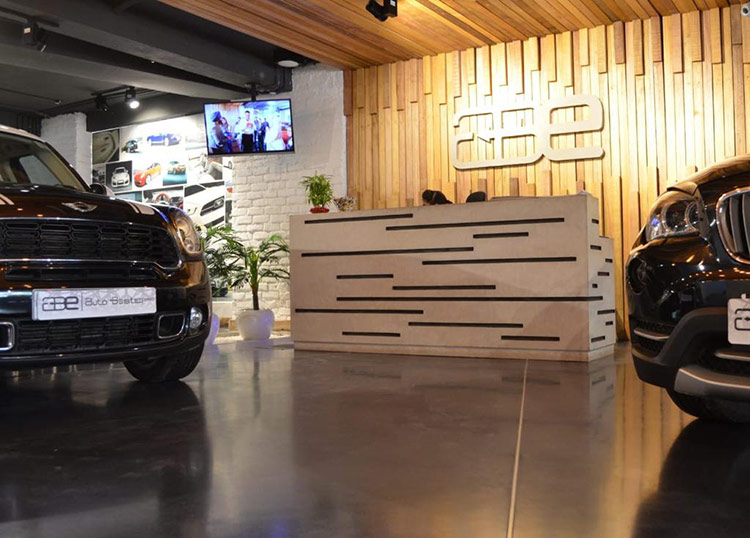 Flawless Finish, Unmatched Strength
Polished surfaces have been in existence for many years and several tests methods exist to regulate the level of quality. The multi-step operation of mechanically grinding, honing, and polishing a concrete floor surface with bonded abrasives to cut a concrete floor surface and to refine each cut to the maximum potential to achieve a specified level of finished gloss. This yields the most durable finish and requires the least maintenance.